Keele University is committed to sustainability. Since 1990, Keele has trebled the student population and significantly expanded the campus – whilst simultaneously decreasing total CO2 emissions. In the last six years, the University has invested over £1.2m into carbon reduction and will be investing more every year.
Keele is sector-leading in environmental education, and have world-leading research in environmental sustainability. With Keele having all the elements of a small town, the campus acts as a 'living laboratory' for groundbreaking projects.
This commitment has meant that for the fourth consecutive year the University has been placed among the top 40 universities in the world for sustainability (UI Green Metric World Rankings, 2020), in addition to being named Global Sustainability Institution of the Year (International Green Gown Awards, 2021).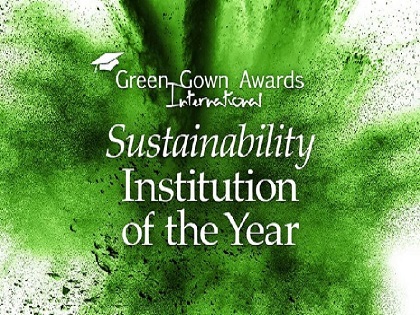 The Green Gown awards celebrate the efforts of higher education institutions to promote and embed sustainability across all their operations, and this success reflects Keele's commitment to embedding sustainability across all its campus operations, including in its research, education, operations and community engagement.